Foxton's 11 Plus Vocabulary Flash Cards
A massive box of 700 vocabulary flash cards essential for the eleven plus exam
This grand set includes 700 essential words that learners need to help them expand their vocabulary, improve their verbal reasoning and achieve the highest 11 plus score.
The most common meanings of each target word have been explained with clear definitions on the back of the card.
The flash cards also come with a metal sorting ring, allowing learners to carry them around and study on the go.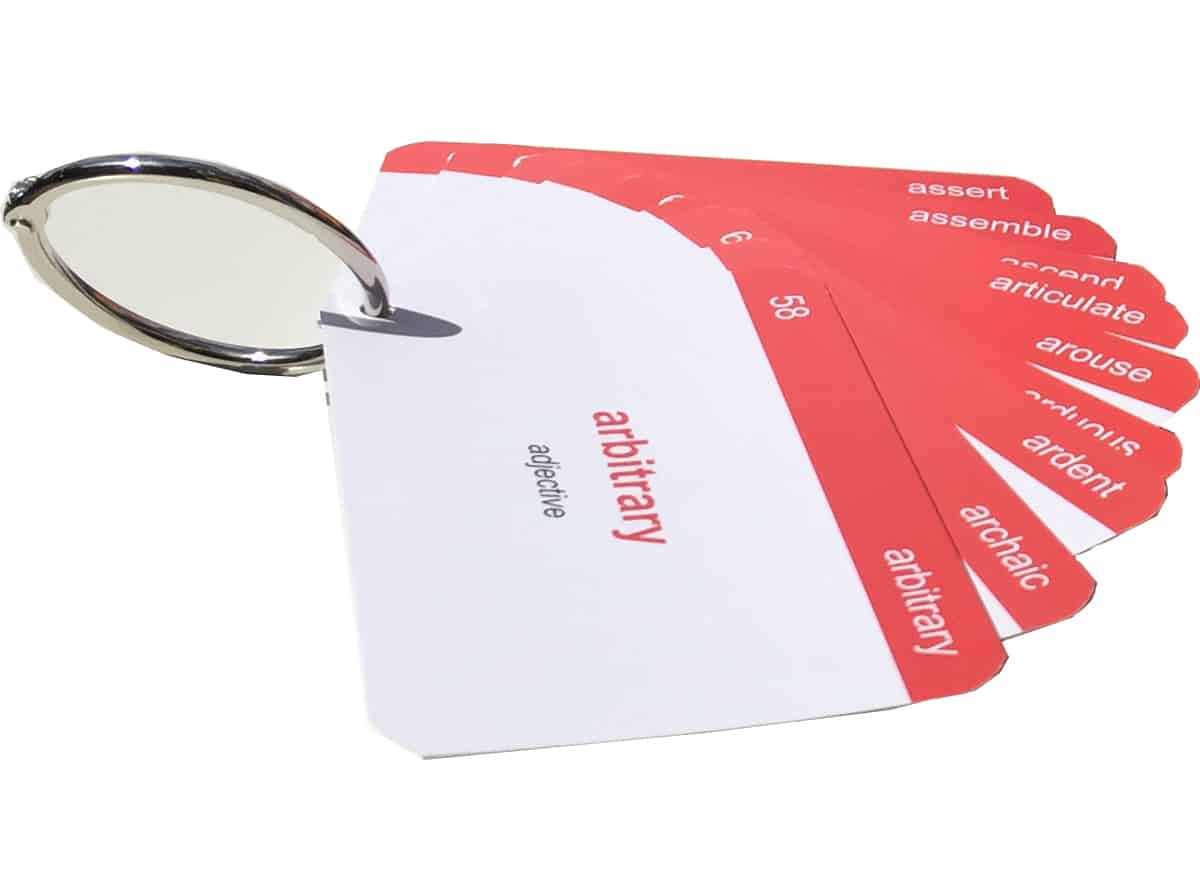 3500 synonyms have been provided for each definition of the target word on the back of card. Synonyms are important as they allow the user to write different words to express the same idea.
In order to ensure that learners fully grasp the meaning of the word, we have provided 1650 example sentences!
They also come in a luxury box with high quality durable cardboard so that they can last longer and hold out against rips and tears.